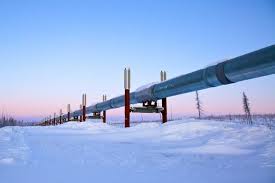 The recently elected leftist Syriza-led coalition government's maneuvering aiming to shift Greece's energy policy interests away from the US-European sphere of influence and closer to Russia, as part of what the Greek administration is referring to as a "multi-sided policy with openings towards all directions," has now also begun irriating US officials, besides EU officials.
Influential American government officials and energy-sector lobby group representatives have already reacted to a speech last night, filled with radical leftist thoughts and intentions, delivered by the Production Reconstruction, Environment and Energy Minister Panayiotis Lafazanis at the Athens Energy Forum, an event organized by the International New York Times.
Responding to Lafazanis's speech, Robin Dunnigan, the US State Department Bureau of Energy Resources Deputy Assistant Secretary, noted: "You must not detach, or place emphasis on projects still years away from being actualized, or not yet feasible, such as Turkish Stream [Russian-backed alternative to the country's withdrawn South Stream project], a plan that will not bring new natural gas to Europe, but old gas from a different route."
During his preceding speech, the Greek energy minister noted the government's "multidimensional energy policy will not allow the country to become an energy-sector banana republic and protectorate for anybody." He also spoke of "large capitalist countries controlling energy options as a means of overruling smaller nations."
"As for the minister's speech, there are parts that we agree on and other parts where we disagree. We agree, for example, that energy policy crucially affects progress and prosperity and that we must ensure that cheap energy will remain accessible for all. The developments concerning Europe's energy security not only affect our friends and allies but our energy security as well," Dunnigan remarked. "Russia must remain a supplier, but not the only one. Many things still need to be done in southern Europe. I'll begin with the Southern Gas Corridor and the importance for natural gas to be supplied from the Caspian region – non-Russian gas to Europe through Turkey and via the TAP pipeline crossing Greece. However, there are two problems. The first concerns financing and the second has to do with not detaching from our objective with projects such as Turkish Stream," the US official continued.
source: energypress.gr